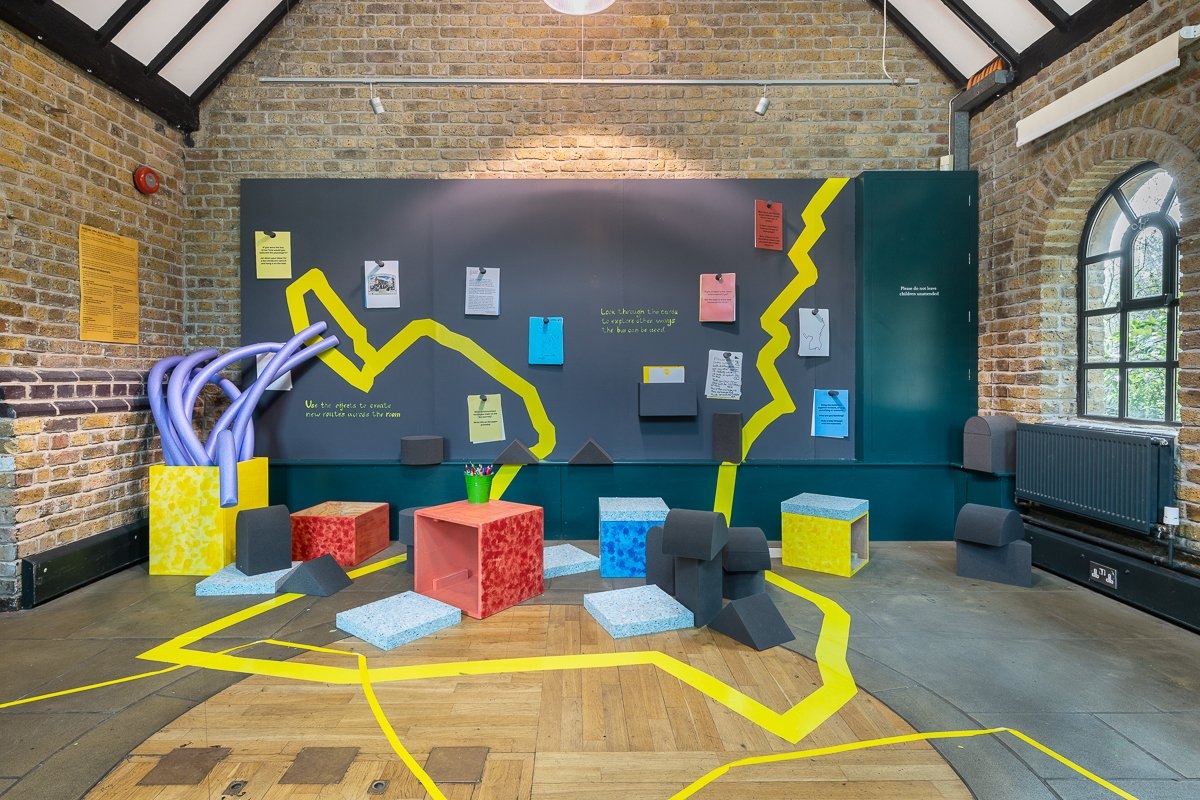 Public Routes (2019)
Pumphouse Gallery
An interactive exhibition co-created with the artist Sadie Edginton in the project space at the Pumphouse Gallery that invited gallery visitors, community groups, and local residents to consider the bus as a site of action and protest, rather than a means of getting from A to B.
Responding to Johann Arens' exhibition Scenes of the World, which takes the local P5 bus (a bus that runs from Brixton to Nine Elms) as a starting point, a set of questions lead visitors on a journey in which they can explore how space, furniture, and more broadly things, can be used to create social and political dynamics. An archive of social and politically motivated events that have taken place on buses are embedded within the installation.
Through accumulating interpretations of bus journeys, the project considers our relationship with 'public' services and the spatial designs that influence what takes place on board them.
Offsite there were collaborative workshops at the ROSE Community Clubroom, initiating an exploration of the P5 bus route through local perspectives, represented through film and other documentation.
Image by Damian Griffiths