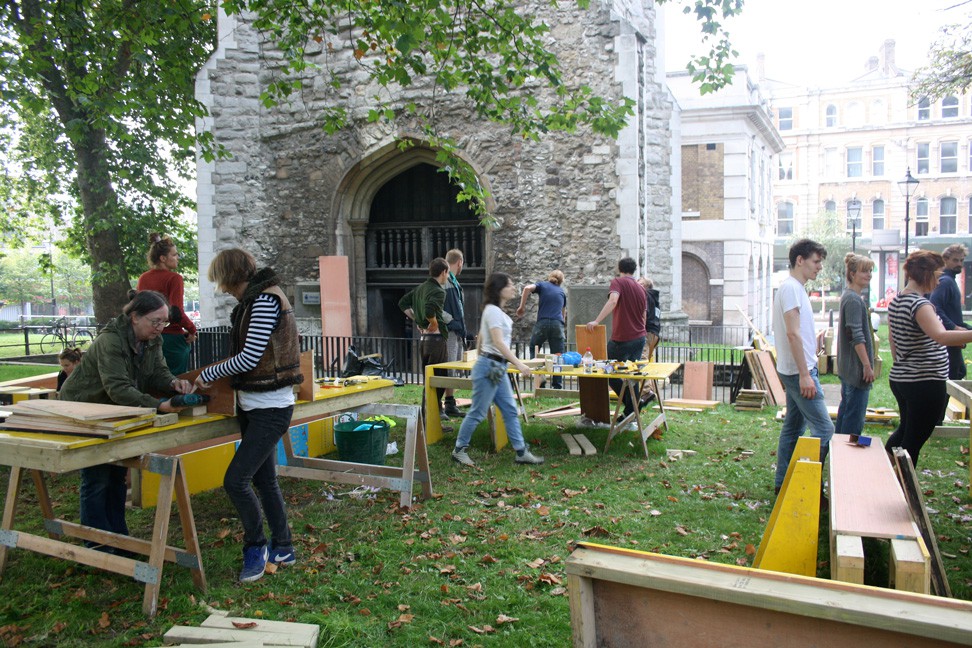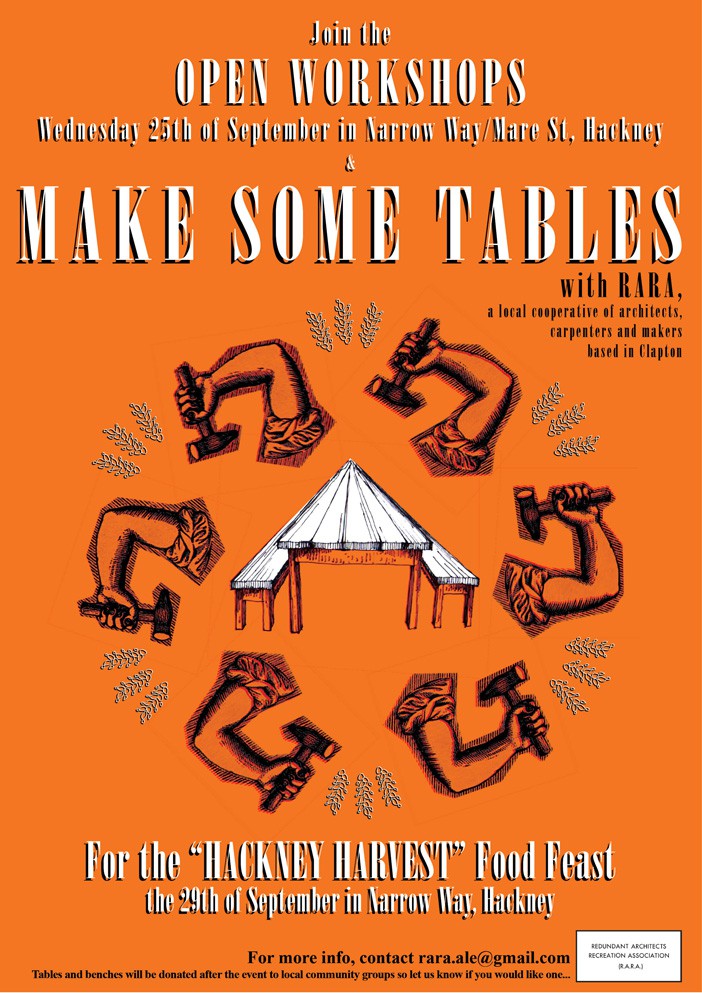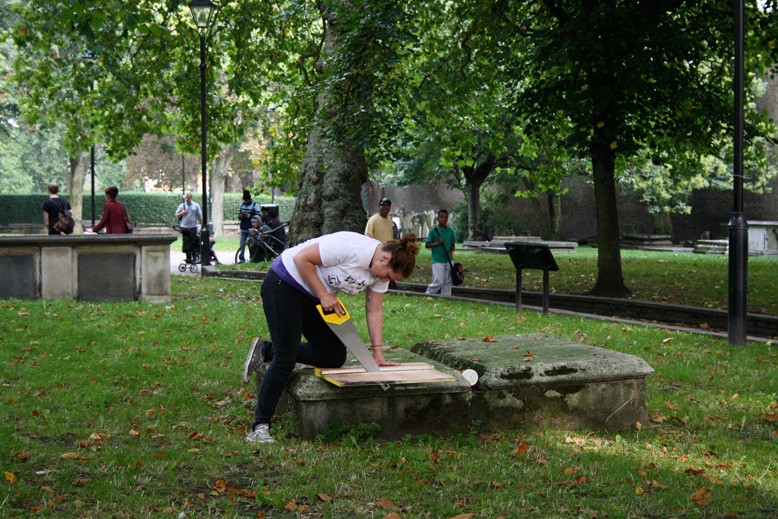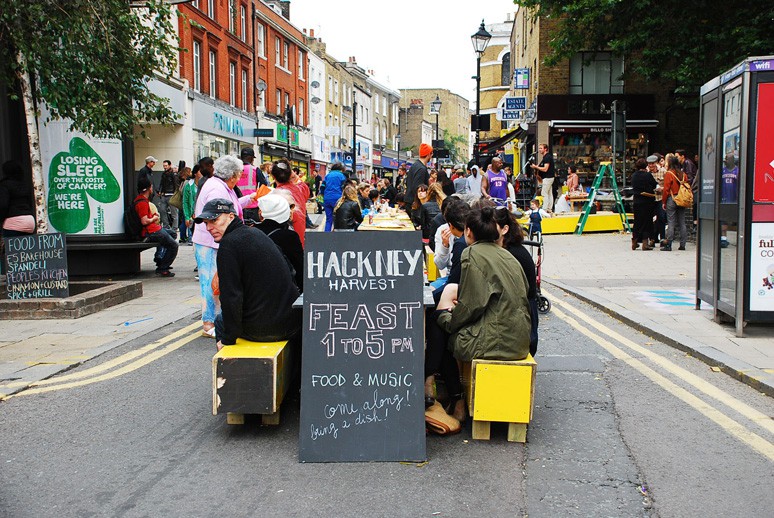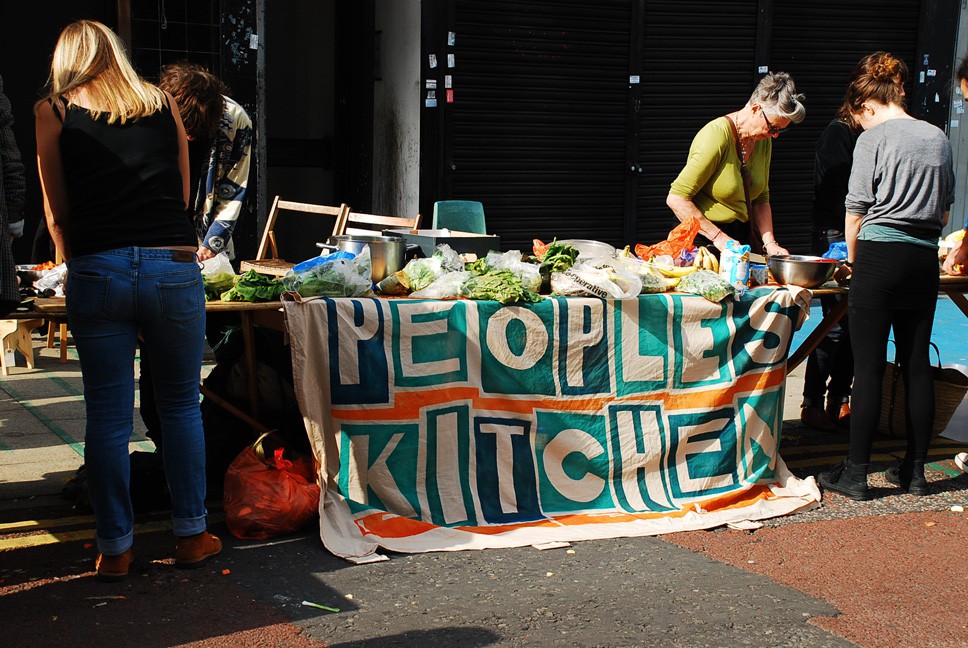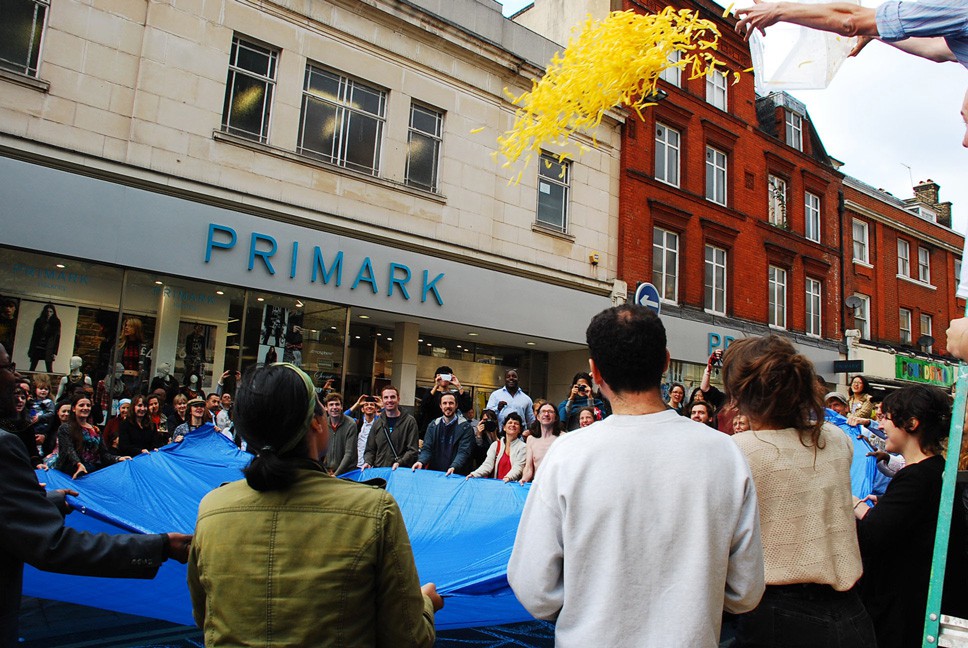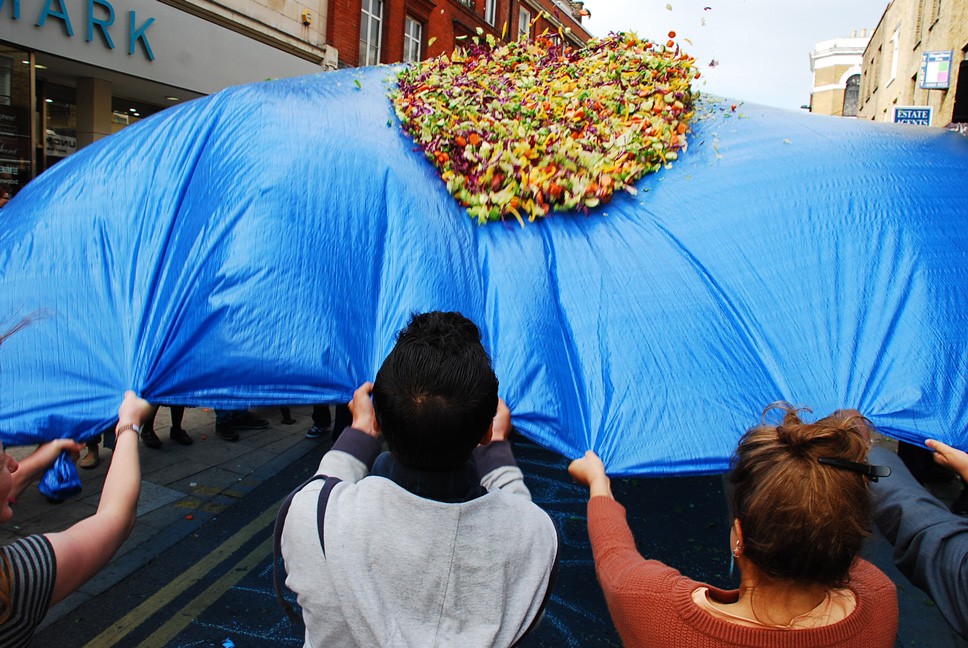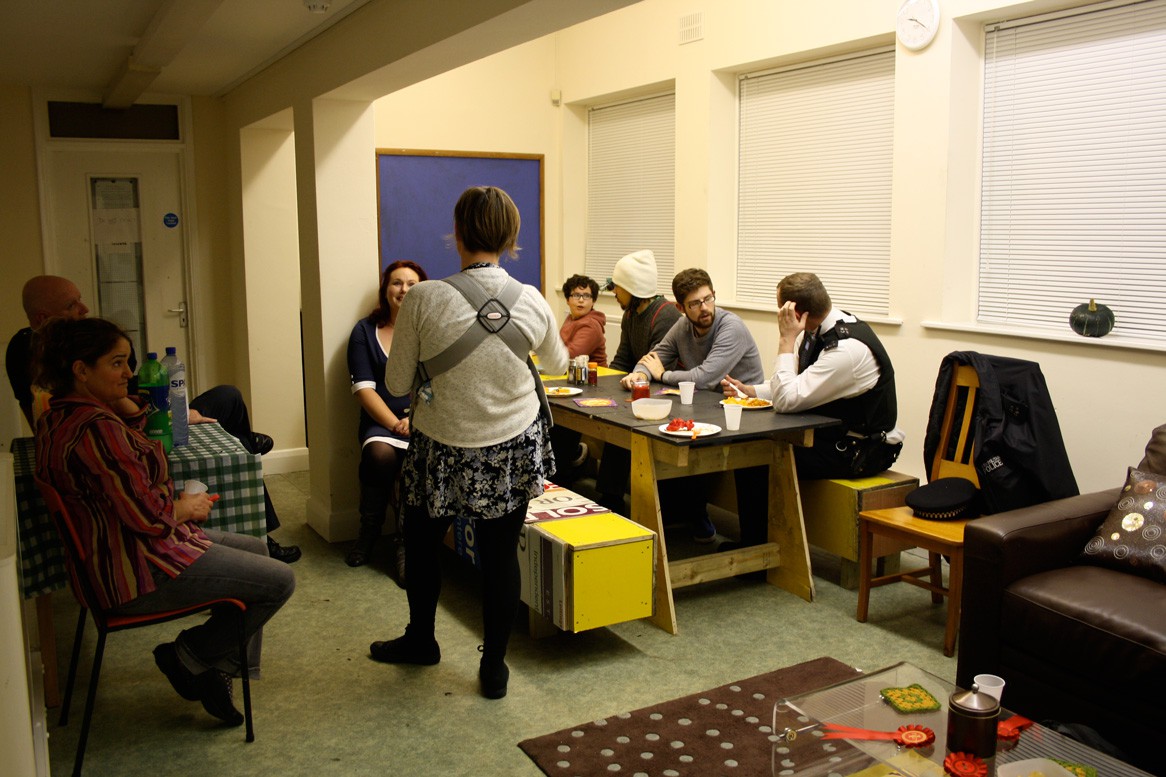 Hackney Harvest (2013)
Hackney Narrow Way, London
Hackney Harvest was a public street feast in Hackney Central. The tables and benches for the feast were built by the public in workshops run by RARA in the church gardens. The tables were made using wood recycled from a previous RARA commission for the Southbank Centre. Food for the feast was provided by People's Kitchen, a group who make community meals from food 'waste'.
After the feast the tables were donated to ten community projects and organisations around Hackney and North London including Robin Hood Community Gardens, Wilton Way estate and a squatted social centre in Hackney.
The project was funded by Hackney Council.
Feast image credits to Janet Da Silva Jorge
Poster designed by Laure Ledard from RARA co-operative
http://r-a-r-a.com/
http://hackneyharvestfeast.wordpress.com/