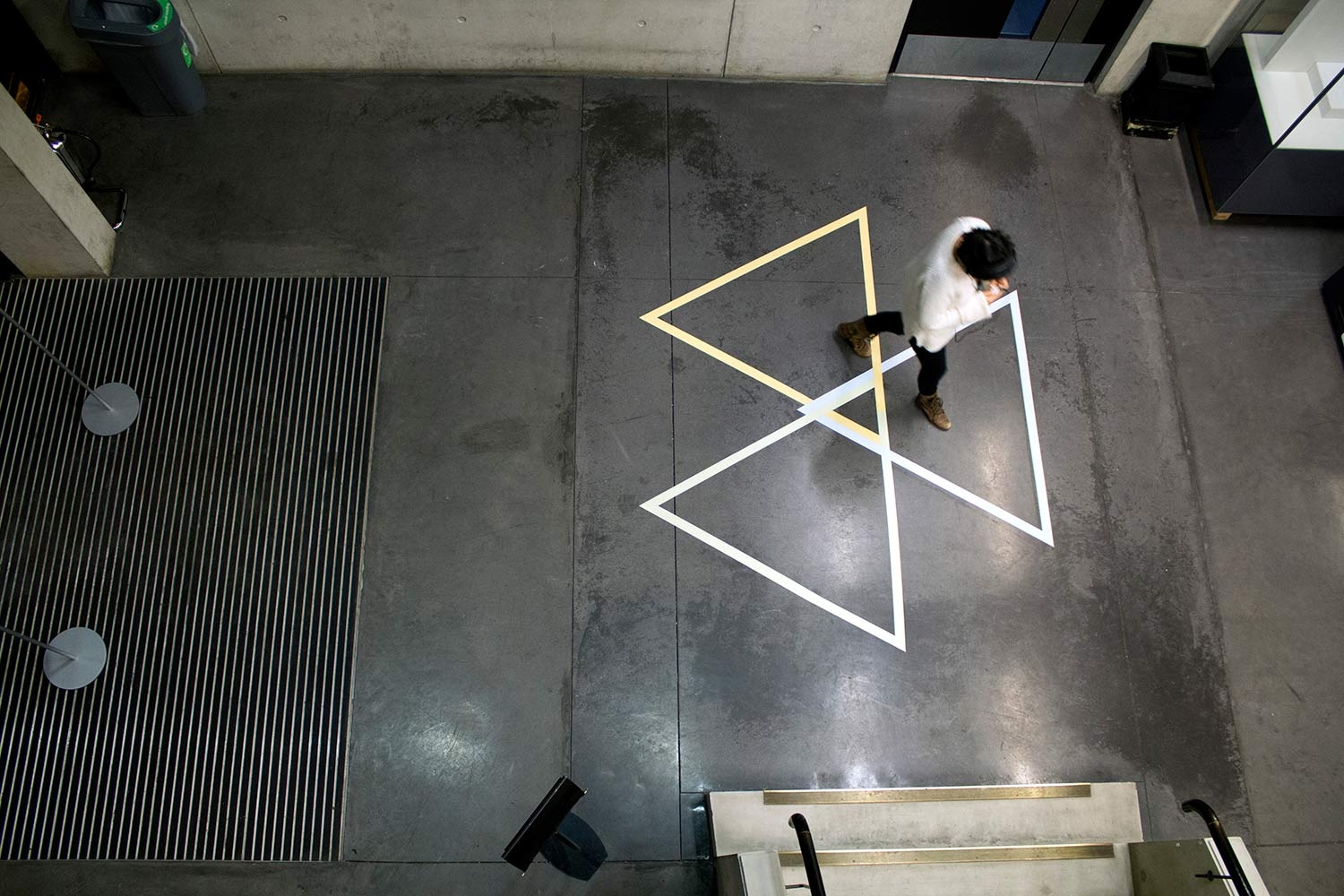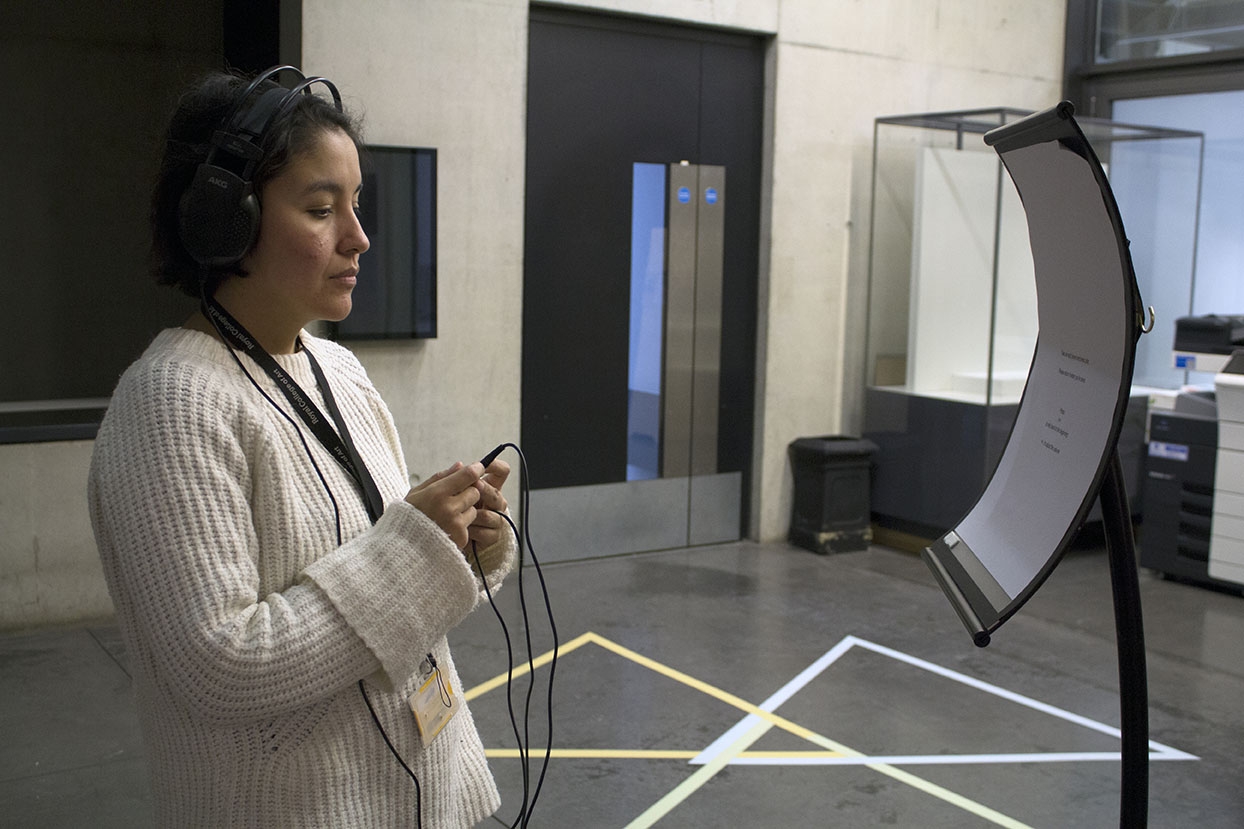 Mapping Privilege (2018)
Royal College of Art
A collaborative work with artist Cicilia Östholm that uses the foyer floor of the university as the site for a participatory work inviting people to reflect on privilege within the Royal College of Art, their own family, and in global society. The graphic artwork on the floor is three intersecting triangles reflecting an intersectional approach to privilege. The position of the triangles in the foyer makes reference to a corporate office foyer thus acting as a provocation to consider the parallels of the academic institution and a corporation.